Peach Cheesecake
Geez the stupid computer is giving me so much problem and I can't up load the photos. It had been solved right now. Yipee I can upload the photos again! Hmm… let see what should I start first. Okay! Peach Cheesecake first.
I had bake myself a Baked Peach Cheesecake last Friday and it for my own birthday. Miserable huh? Birthday cake also needed to bake own self. *Sulk* Here's the final product.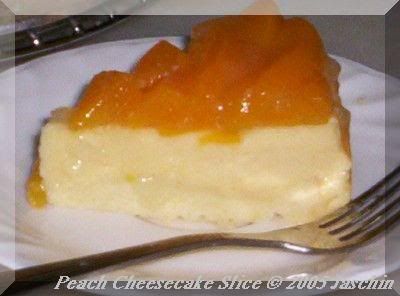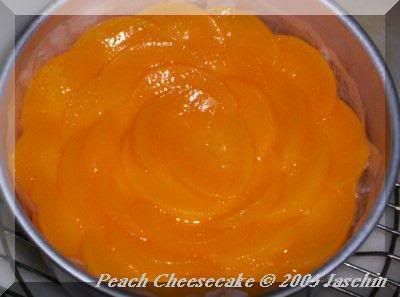 See the cloudy portion? Should have use instant jelly powder but I don't have it at home so I used Gelatin.