Black Sesame Gruel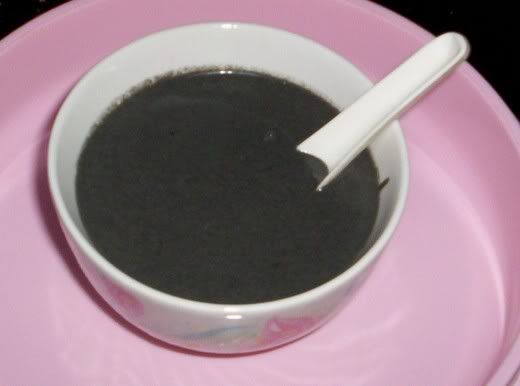 Black Sesame Gruel
Serves 6 - 8
Ingredients
200g black sesame seeds
1500ml water
180g castor sugar
2 tbsp corn flour
Method
1. Wash black sesame seeds and drip dry before dry roasting them in a wok till fragrant.
2. Put sesame seeds in a blender and add water before blending to achieve a paste consistency.
3. Pour the paste into a pot and add sugar before cooking.
4. Bring to a simmer. Mix the corn flour with a little water to get cornstarch which will thicken the black sesame paste. 5. Serve hot.
Note:
For a smoother paste you may pass the paste through a fine sieve before cooking.