Ice Jelly Cocktail
Didn't cook much today. Had some leftover Guo Tie from yesterday I'm too lazy to pan fry so I dump everything in the hot oil and Deep Fry Guo Tie is what I had for lunch.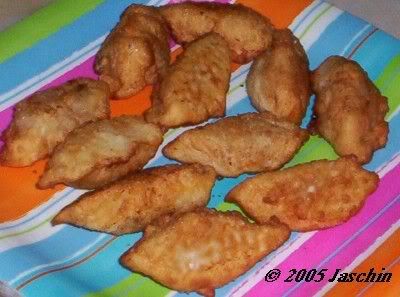 Made Ice Jelly Cocktail today. Not in the mood to bake or cook feel so tiring.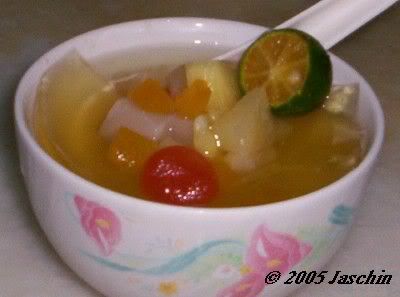 Ice Jelly Cocktail
Ingredients:
1 packet of Ice Jelly Powder
1 liter of water
1 tin of fruit cocktail
Calamari (lime)
Method:
1. Pour 1 packet of ice jelly powder into 1 liter of water and bring to boil.
2. Let the solution cool and in the refrigerator.
3. Serve chilled with fruits cocktail and calamari juice.